Ron and Cyndi Gula created the Gula Tech Foundation to amplify the impact of cybersecurity nonprofit organizations. The Gula Tech Foundation operates a $1,000,000 competitive grant process for cybersecurity nonprofits multiple times a year. Each grant competition has a unique cybersecurity focus. Grant winners receive a financial donation and will have the opportunity to participate in an all-expenses-paid marketing program to elevate public awareness of their organization.

The competitive grant process involves submitting information about your cybersecurity nonprofit, your plan to support the focus area of the grant program, a voting phase conducted by our grant advisory board, and a public announcement and implementation phase. For grant recipients, the public announcement and implementation phase includes presenting your nonprofit at a Gula Tech Foundation award ceremony, being featured on the Gula Tech Cyber Fiction show, and general exposure to the Gula Tech Adventures network of investors, startups, and entrepreneurs, as well as executing on the grant itself.


The next grant topic will support nonprofits that demonstrably raise public awareness about cybersecurity, which is the main focus of Data Care. The Foundation will distribute $1,000,000 in grants across seven winners - $250k for 1st, $200k for 2nd, $150k for 3rd and four $100k grants for four runner ups. The award ceremony for the next grant will be on May 20th at the 2021 RSA Conference. The grant application form opens March 22nd, 2021 and ends April 9th, 2021.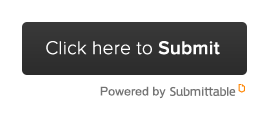 January 2021 Grant Program - Empowering African Americans
The January 2021 grant program focused on nonprofits which increase African American engagement with cybersecurity. The three winners were Black Cybersecurity Association (1st place, $500k grant), NPower Inc. (2nd Place, $300k Grant) and Girlsecurity (3rd Place, $200k Grant). A recording and transcript of the March 9th 2021 awards ceremony is available here.



Sounil Yu
Creator of the Cyber Defense Matrix and Former Chief Security Scientist at Bank of America